I know I just joined this community, but I think you true fans deserve the first chance at this. I have a Moi Meme Moitie mirror-bought at Anime Expo, and Signed by Mana there too!

I have pictures- although they are quite large.

X-posted



Closed mirror- the cover is tinted so you can see Mana's autograph through it.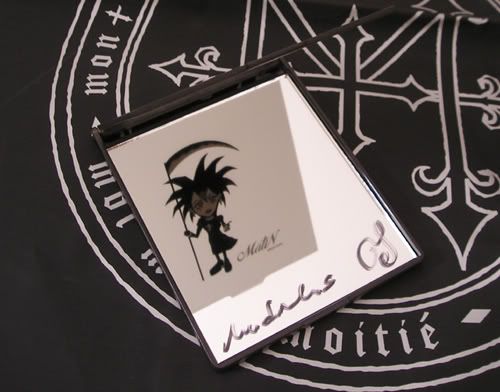 lifted cover- closer view of his signature and a reflection of the image on the cover.



fully open- the mirror will be shipped in the nice Moi Meme Moitie bag



close up of Mana's signature



It has been kept in its plastic cover except when taking these pictures and when it was being signed by Mana himself.


I really hate to sell it, it is quite a nice mirror, and signed by the amazing Mana! <3

I will ship internationally, Paypal is preferred-by balance